 
Prestige CA12RCY - H1152-08 4.5" Coated Paper Cone Woofer
Natural rubber surround and handcoated paper cone with coated fabric dust cap, reduce resonances and distortion. Large magnet system and a symmetrical driving force accomplished through a special coil winding technique for the voice coil gives an excellen
Highlights
Natural rubber surround and handcoated paper cone with coated fabric dust cap, reduce resonances and distortion
Large magnet system and symmetrical driving force
Very large magnet system allows a reasonable efficiency and a low Q
Product details
Seas Prestige CA12RCY - H1152-08 4.5" Coated Paper Cone Woofer
Natural rubber surround and handcoated paper cone with coated fabric dust cap, reduce resonances and distortion. Large magnet system and a symmetrical driving force accomplished through a special coil winding technique for the voice coil gives an excellent linearity. Very large magnet system provides a reasonable efficiency and a low Q.
Extremely stiff and stable injection molded metal basket keeps the critical components in perfect alignment. Large windows in the basket both above and below the spider reduce sound reflexion, air flow noise and cavity resonance to a minimum.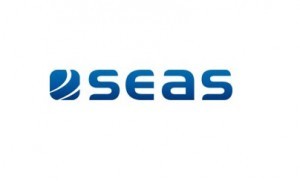 Adatlap
Impedance

8 Ohm

Driver type

Midwoofer

Sensitivity

86 dB 2.83V/1m

Frequency range

45 - 5000 Hz

Resonance frequency (fs)

57 Hz

DC resistance (Re)

6.4 ohms

Mechanical Q (Qms)

2.17

Electrical Q at Fs (Qes)

0.36

Total Q factor (Qts)

0.31

Speaker diameter

4"

Power handling

200 W

Voice coil inductance (L)

1.05 mH

Effective mechanical mass incl air load (mms)

6.1g

Equivalent volume of compliance (Vas)

0.17 ft.³

Overall diameter

4.74"

Mounting diameter

3.77"