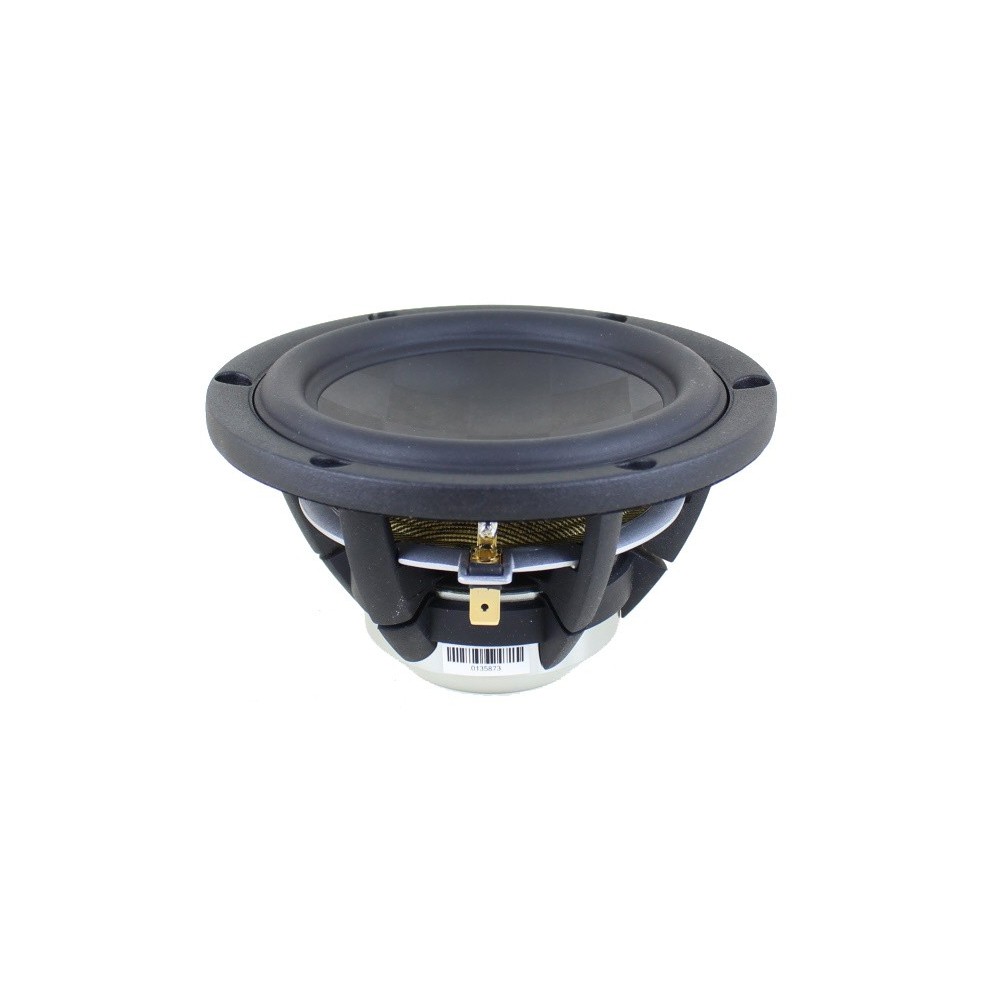  
Satori MW13TX-8 TeXtreme 5" Mid-woofer
30.5mm Voice coil, Textreme cone, rubber surround, neodymium motor, aluminium chassis.
Highlights
Advanced TeXtreme® cone
Vented aerodynamic cast aluminium chassis
Soft low damping rubber surround
Advanced BIMAX spider
Powerful optimized low distortion neodymium motor
Product Details
SB Acoustics Satori MW13TX-8 TeXtreme 5" Cone Mid-Woofer - 8 Ohms
Premium 5″ woofer with Neodymium magnet, aerodynamic chassis and woven TeXtreme cone. TeXtreme is an advanced, super-thin carbon fibre fabric that maximizes the strength-to-weight ratio. The spread tow technology offers several advantages over regular Spread tow fabrics, such as very low crimp, lower weight and improved cosmetics (cones are very flat and smooth). The laminated thin-ply TeXtreme® material has an excellent stiffness-to-weight ratio (though surpassed by beryllium, it is also significantly less expensive). Available in 4-ohms and 8-ohms models.

Adatlap
Impedance

8 Ohm

Driver type

Midwoofer

Sensitivity

87dB

Resonance frequency (fs)

40Hz

DC resistance (Re)

6Ω

Mechanical Q (Qms)

4.99

Electrical Q at Fs (Qes)

0.34

Total Q factor (Qts)

0.32

Speaker diameter

5"

Voice coil inductance (L)

0.18mH

Effective mechanical mass incl air load (mms)

7.3g

Effective piston radiating area (Sd)

70cm²

Equivalent volume of compliance (Vas)

14.8 liters