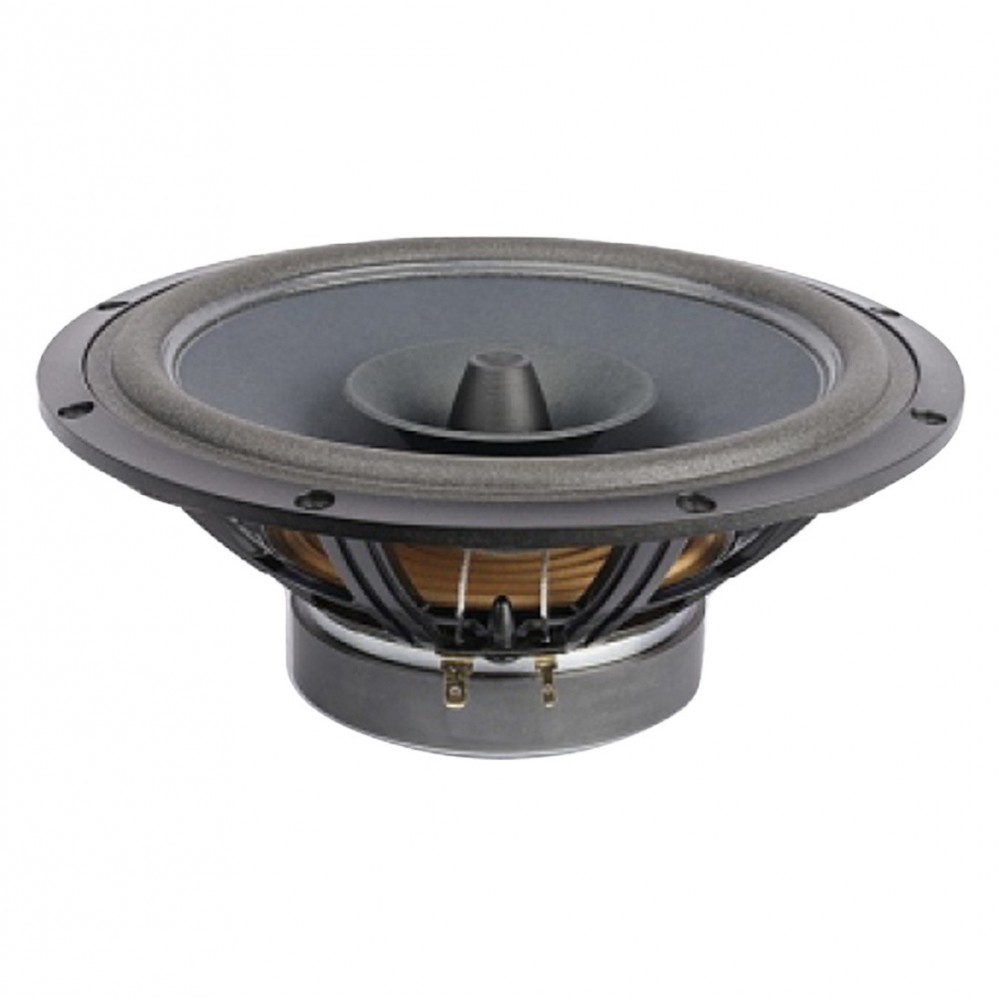  
SB20FRPC30-8 8" Paper Cone Full-range driver
The SB Acoustics SB20FRPC30-8 is a value orientated full-range driver. SB-acoustics based this design on their SB20 woofers extending the high-frequency response.
Highlights
Proprietary cone material with natural fibers made in-house
Light weight foam surround
Optimized whizzer cone for smooth high frequency extension
Phase plug for controlled radiation
Large spider for improved linearity
Optimized motor system
Vented reinforced plastic chassis
Non-conductive coil former
Extended copper sleeve on pole piece
Long life silver lead wires
Product details
SB Acoustics SB20FRPC30-8 8" Full-range Paper Cone Driver
Using a cone proprietary paper blend cone made in house this woofer delivers good midd/bass response. Which is extended by the use of a optimized "whizzer" cone. This is supplemented by the use of a phase cone to better radiate the high frequency output. The paper blend cone is made in-house to insure quality control. This makes this a good "bang for the buck" full range driver.

Adatlap
Impedance

8 Ohm

Driver type

Full-range

Sensitivity

92 dB(2.83V/1m)

Resonance frequency (fs)

29 Hz

DC resistance (Re)

5.6 Ohms

Mechanical Q (Qms)

3.26

Electrical Q at Fs (Qes)

0.45

Total Q factor (Qts)

0.40

Speaker diameter

8"

Voice coil inductance (L)

0.30 mH

Effective mechanical mass incl air load (mms)

14.7 g

Effective piston radiating area (Sd)

216 cm2

Equivalent volume of compliance (Vas)

73.2 ltr