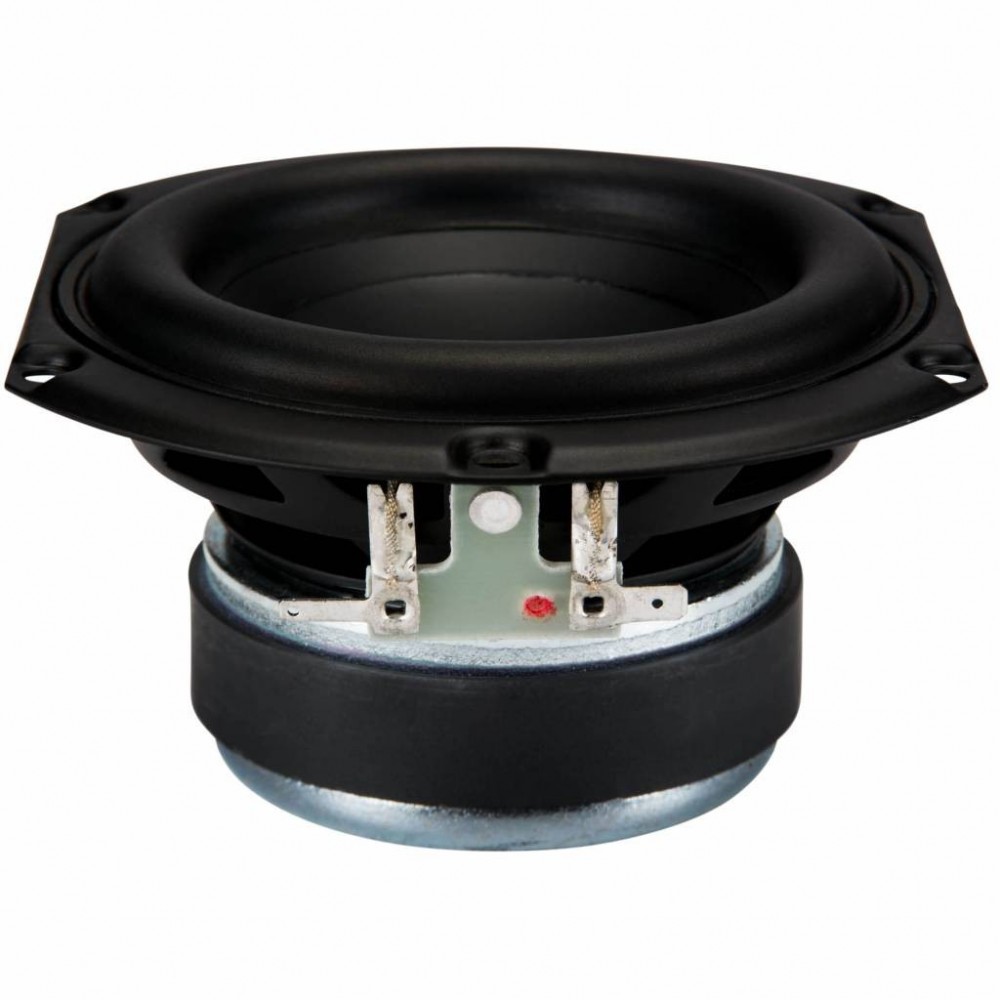  
SDS-P830855 4" Woofer Treated Paper SDS Woofer
The 830855 SDS Series 4" woofer from Tymphany is perfect for use as a woofer in small format 2-way speakers, a mid in 3-way speakers, or as a compact subwoofer
The 830855 SDS Series 4" woofer from Tymphany is perfect for use as a woofer in small format 2-way speakers, a mid in 3-way speakers, or as a compact subwoofer.
Highlights
Great all around woofer that works as a midrange or a compact subwoofer
Maximum motor venting for quiet operation and good power handling
Durable rubber surround and truncated cosmetic steel frame
Product details
Peerless by Tymphany SDS-P830855 4" Woofer Treated Paper SDS Woofer
The SDS compact woofer family offers low resonant frequency performance, ideally suited for compact sealed enclosures. This 4 inch 8 ohm member of the SDS family offer a coated paper cone with rubber surround, a high power voice coil suspended in a ferrite magnet motor, and a narrow-profile steel basket shaped to fit into narrow cabinets.

Adatlap
Impedance

8 Ohm

Driver type

subwoofer

Sensitivity

84.8 dB 2.83V/1m

Frequency range

63 - 6200Hz

Resonance frequency (fs)

63 Hz

DC resistance (Re)

5.6 ohms

Mechanical Q (Qms)

4.66

Electrical Q at Fs (Qes)

0.49

Total Q factor (Qts)

0.44

Speaker diameter

8"

Power handling

60 W

Voice coil inductance (L)

0.24 mH

Effective mechanical mass incl air load (mms)

6.9g

Effective piston radiating area (Sd)

50.3 cm²

Force factor (BL)

5.58 Tm

Equivalent volume of compliance (Vas)

0.11 ft.³

Overall diameter

4.85"

Mounting diameter

3.75"