 
Excel W12CY/001 - E0021-08S 4.5" Magnesium Cone Woofer
The W12CY001 is a 12cm (4,5'') cone driver developed for use as a high fidelity woofer/midrange unit. The extremely stiff, yet light cone gives tremendous bass precision and midrange detail. Precision cast and surface treated magnesium cone coupled to a n
Highlights
Long term power handling (RMS) is 70 Watts
Reduced non linear and modulation distortion
Extra large magnet system for good sensitivity and transient response
Product details
Seas Excel W12CY/001 - E0021-08S 4.5" Magnesium Cone Woofer
The W12CY001 is a 12cm (4,5'') cone driver developed for use as a high fidelity woofer/midrange unit. The extremely stiff, yet light cone gives tremendous bass precision and midrange detail. Precision cast and surface treated magnesium cone coupled to a natural rubber surround showing no sign of midrange (edge) resonances.
Heavy copper rings mounted above and below the T-shaped pole piece reduce non linear and modulation distortion and increase overload margin. An extra large magnet system for good sensitivity and transient response. Copper plating of the top and bottom plates and a solid copper phase plug, which enhance the performance of the copper rings and improve heat conduction away from the pole piece.
Extremely stiff and stable injection molded metal basket keeps the critical components in perfect alignment. Large windows in the basket both above and below the spider reduce sound reflexion, air flow noise and cavity resonance to a minimum.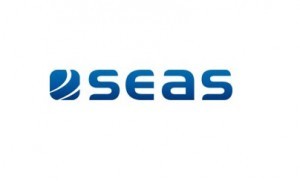 Data sheet
Impedance

8 Ohm

Driver type

Midwoofer

Sensitivity

84 dB 2.83V/1m

Frequency range

60 - 3500 Hz

Resonance frequency (fs)

45 Hz

DC resistance (Re)

5.6 ohms

Mechanical Q (Qms)

2.50

Electrical Q at Fs (Qes)

0.42

Total Q factor (Qts)

0.36

Power handling

200 W

Voice coil inductance (L)

0.43 mH

Equivalent volume of compliance (Vas)

0.21 ft.³

Overall diameter

4.74"

Mounting diameter

3.9"