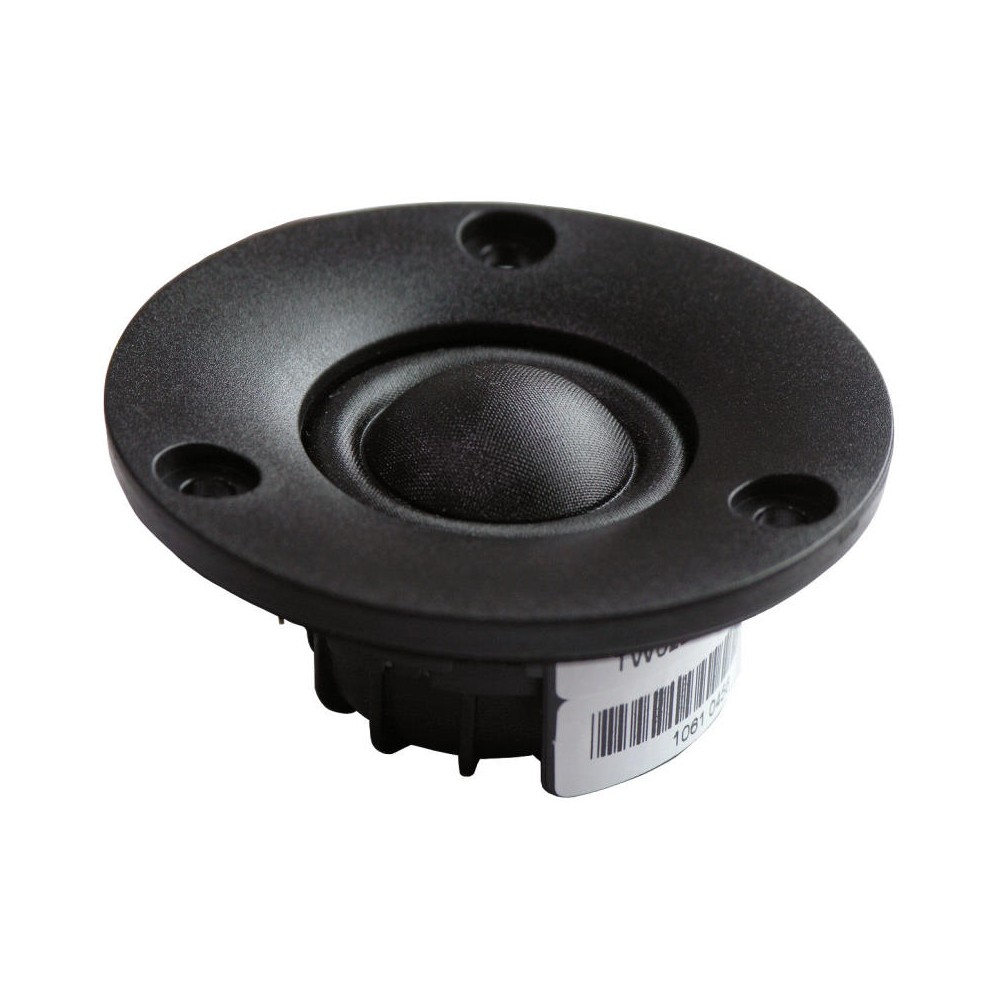  
Wavecor TW022WA04
TW022WA04 is a compact 22 mm neodymium tweeter for applications where small size is important, while still requiring the highest level of performance
TW022WA04 is a compact 22 mm neodymium tweeter for applications where small size is important, while still requiring the highest level of performance

The best of two worlds?
The design with 22 mm voice coil and wide surround caters for both applications that would normally require traditional 0.75" tweeters and those, where 1" tweeters would usually be used.
Featured with a rear chamber these compact tweeters offer very low resonance frequency.

Innovative
In order to keep distortion and resonance frequency low the TW022WA04 is designed around a small external neodymium ring magnet to allow for a larger internal volume than that of traditional neodymium tweeters.

There is a version of TW022WA04 without face plate available for manufacturers, for building the unit directly into the cabinet baffle. The part number of this version is TW022WA03 and the electrical/acoustical specifications are identical to that of TW022WA04. Please contact us for more information.
Data sheet
Impedance

4 Ohm

Driver type

Tweeter

Sensitivity

89.5 dB

Frequency range

2000 - 30000 Hz

Resonance frequency (fs)

825 Hz