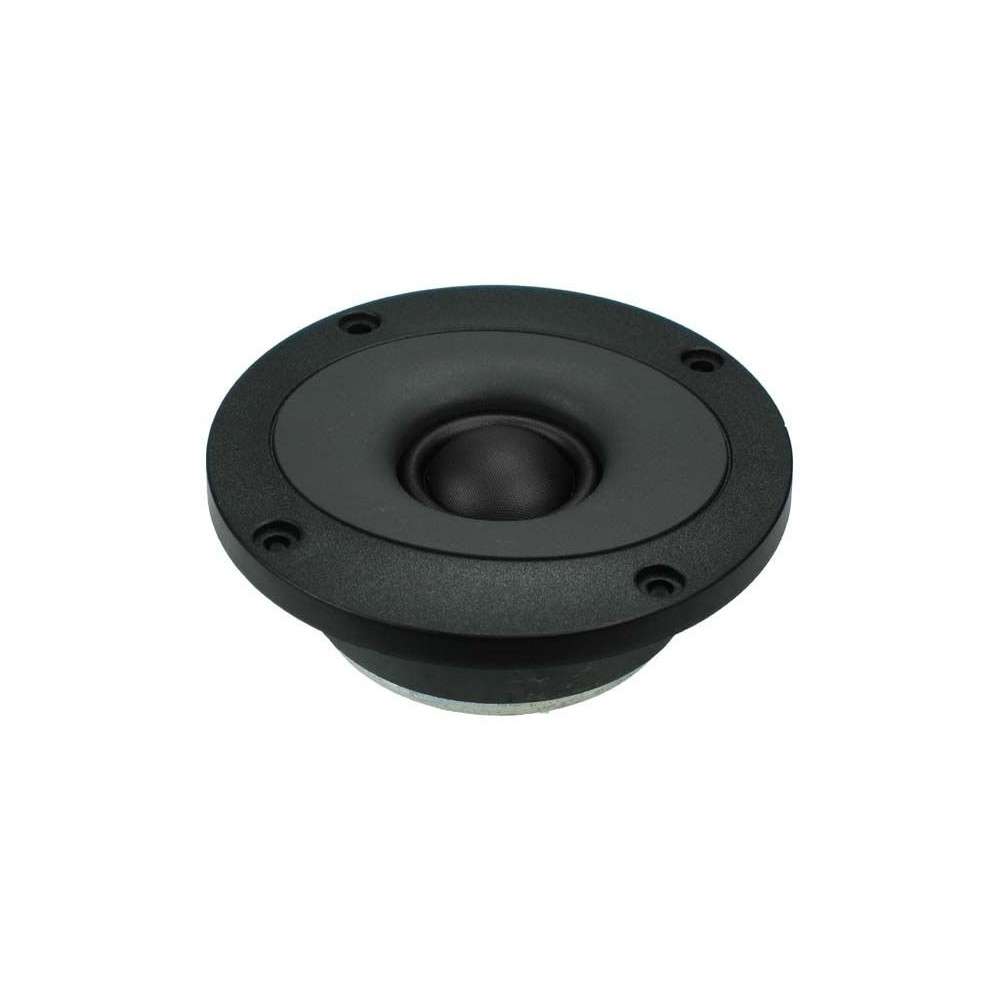  
Prestige 29TFF/W - H1318-06 1-1/8" Silk Dome Tweeter
The 29TFF/W is a High Definition precoated fabric dome tweeter with an integrated wide, precoated fabric surround. Precoated Sonomex fabric diaphragm allows very tight production tolerances and high consistency. Wide Sonomex surround for low resonance, ex
Highlights
Precoated Sonomex fabric diaphragm allows very tight production tolerances and high consistency
90 Watts RMS Power Handling
92 dB 2.83V/1m Sensitivity
Product details
Seas Prestige 29TFF/W - H1318-06 1-1/8" Silk Dome Tweeter
The 29TFF/W is a High Definition precoated fabric dome tweeter with an integrated wide, precoated fabric surround. Precoated Sonomex fabric diaphragm allows very tight production tolerances and high consistency. Wide Sonomex surround for low resonance, excellent mechanical linearity.
Voice coil windings immersed in magnetic fluid increase short term power handling capacity and reduce the compression at high power levels. Flexible lead out wires allow this driver to be used with low crossover frequencies.
Two part front plate with smooth, slightly elliptical wave guide made from elastomer provide excellent high frequency response and dispersion. The wave guide conceals (and thus eliminates acoustic effects from) the magnet system screws.