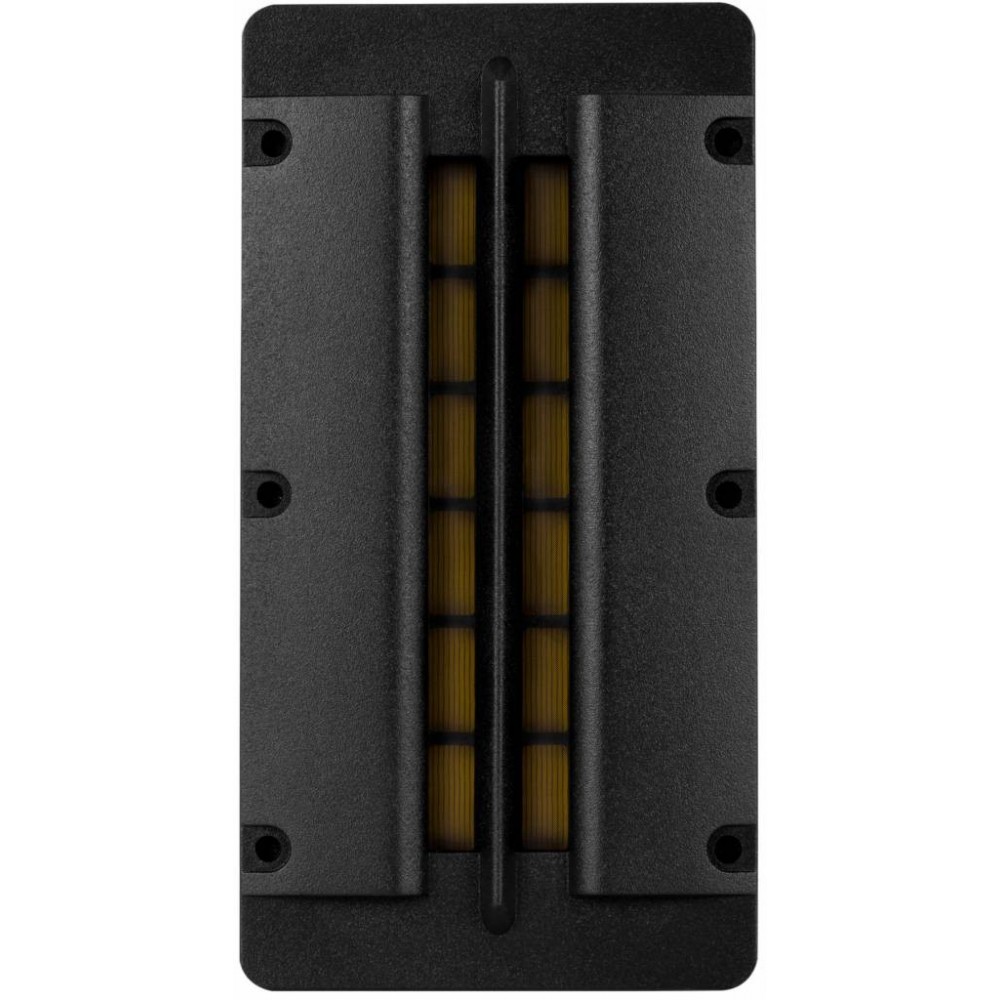  
Dayton Audio PT2C-8 Planar Tweeter
The immediacy and lack of coloration found in planar-type tweeters offers users extremely detailed, effortless high frequency reproduction. The Dayton Audio PT2C-8's physical shape and wide horizontal/narrow vertical dispersion also make it an obvious cho
The immediacy and lack of coloration found in planar-type tweeters offers users extremely detailed, effortless high frequency reproduction. The Dayton Audio PT2C-8's physical shape and wide horizontal/narrow vertical dispersion also make it an obvious choice for line arrays.
Highlights
Superb resolution and detail for the most discerning audiophile
Wide horizontal and narrow vertical dispersion patterns
Perfect for use in line arrays
3 kHz recommended crossover frequency at 12 dB per octave
Product details
Dayton Audio PT2C-8 Planar Tweeter
Many audiophiles praise the Dayton Audio PT2C-8 ribbon tweeter's excellent clarity, transparency, and imaging. The key to this remarkable performance is the almost weightless ribbon element: a Kapton film membrane etched with a pattern of aluminum conductors and placed precisely between two rows of neodymium magnets. The result is an immediate response to any transient impulse found in the original signal.
The Dayton Audio PT2's ability to deliver musical detail is clearly amazing. The tweeter's large membrane and radiating area provide higher power handling and a substantially lower cut off frequency. This membrane is thermally attached to a cast aluminum plate that facilitates cooling and dramatically increases dynamic range. The flared waveguide's wide horizontal dispersion projects an excellent off axis response. At the same time, vertical dispersion is limited, which reduces distracting floor and ceiling reflections. Perfect for line array applications. The recommended second order crossover cut-off frequency is 3 kHz or higher, although the crossover point can be lowered to 2,500 Hz if a 3rd order crossover is used.