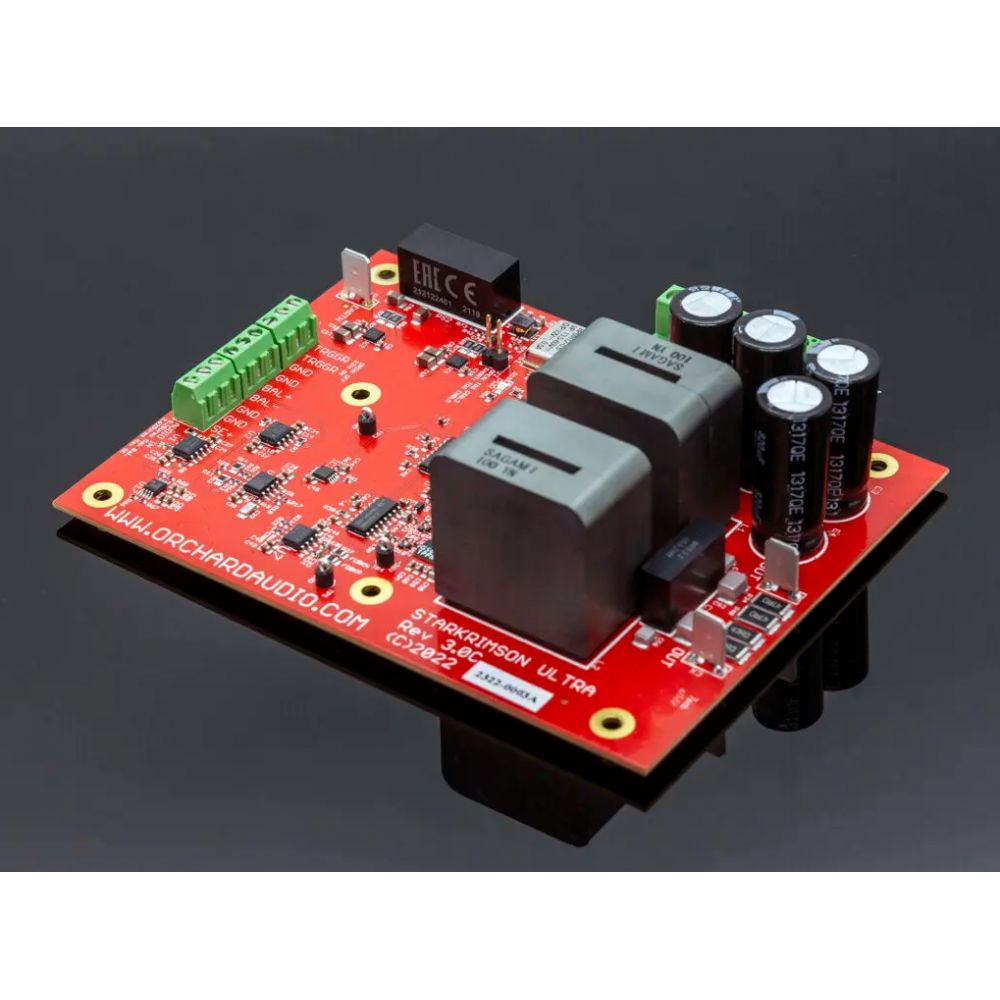  
Starkrimson® Stereo Ultra module (pair) - 500W GaN Stereo Audio Power Amplifier
This state-of-the-art (SOTA) audio amplifier module uses the latest in gallium nitride (GaN) technology to achieve extremely low noise and distortion.
Starkrimson is an analog switching power audio amplifier. The "d" in class d does not mean "digital."
The pulse-depth modulation (PDM) is performed completely in the analog domain and is then amplified by the GaN power stages.
This sets Starkrimson apart from its counterparts that use digital modulation techniques using FPGAs, DSPs, and processors.
Gallium nitride (GaN) provides the following audio sonic/sound quality benefits over traditional silicon transistors:
— Less harshness
— Cleaner highs
— Better transparency
— Higher detail
This is because GaN transistors have much better characteristics than their silicon counterparts:
— Increased slew rate
— Reduced ringing
— Faster switching
— Faster overload recovery
Amplifier performance is improved by GaN technology:
— Decreased noise
— Less distortion
— Better transient response
— Higher bandwidth