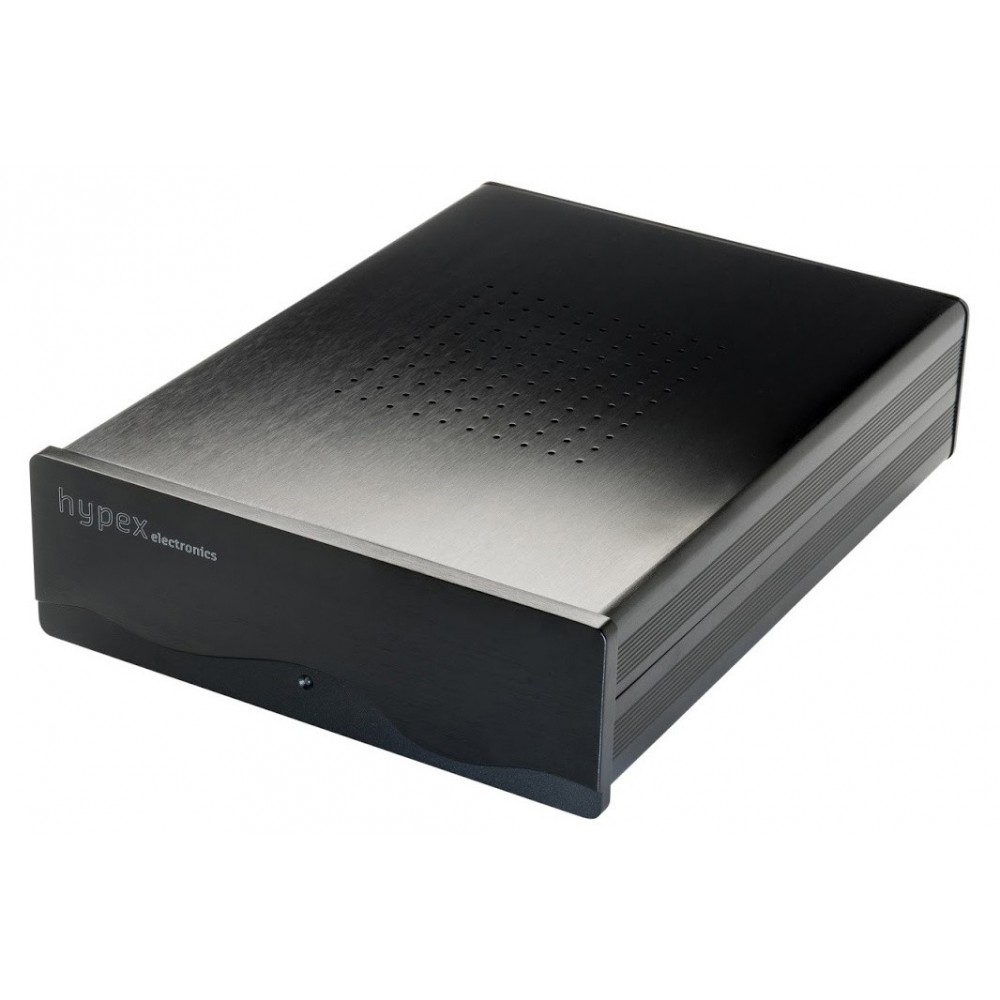  
NC400 1x400W Ncore Monoblock Kit
Build your own high-quality class D amplifier based on the Ncore technology from Hypex. The NC400 monoblock kit is probably the best and most easy way to get a high-end HiFi system in your living room.
Build your own high-end class D monoblock amplifier based on the Ncore technology from Hypex.  
Highlights
All-in-one monoblock kit
Easy assembly and no soldering required
Unprecedentedly low distortion over frequency and power range
Neutral and transparent reproduction
Plenty of power
Compact design
Product details
Hypex NC400 1x400W Ncore Monoblock Kit
The Ncore technology from Hypex is one the best amplifier technologies available. This class D technology provides extreme high-level performance on any playback level, regardless of load. The NC400 stands among the top of our amplifier module technology.
Besides impeccable performance, this kit features everything you need to build your own Ncore monoblock amplifier. The main parts are the NC400 amplifier module, SMPS600N400 switch mode power supply and the DIY Monoblock Case. The amplifier module and power supply combination enable the best performance available from the Ncore technology. The black anodized case provides good heat dissipation and a compact design.
Along the main parts, everything else you need to build a powerful high-quality monoblock amplifier is included. Assembly only requires proper positioning, around 25 bolts to be tightened and some connectors to be clicked.  Anybody comfortable with a screwdriver can build one of the best amplifiers available.
Check out this Hypex UcD400 Stereo Kit and Hypex UcD180 Stereo Kit for stereo amplifier kits based on the UcD® technology from Hypex. 
What's In The Box
Signal cable with XLR female chassis
All internal cables
IEC C14 power connector (including fuse)
On/Off Switch
Binding posts
All needed bolts
FAQ
Q: I have a stereo system. Do I need two of these?
A: A monoblock is an amplifier that only has one channel. A stereo setup requires two channels; you would need two monoblock amplifiers for a stereo stetup. Compared to a stereo amplifier, this might seem cumbersome. However, a monoblock features a complete power supply for one channel. This allows for the best performance.
Q: Is there a stereo kit available?
A: There is no complete stereo kit for the NC400 available. Combining two NC400 amplifier modules, a SMPS1200A400 power supply and the SMPS1200A400 onto 2x NC400 Connection kit make a NC400 stereo amplifier. This is a bit more of a DIY approach, as you would need additional components (like connectors, binding posts and a case), but it makes a great project! For complete Hypex stereo kits, check out this Hypex UcD400 Stereo Kit and Hypex UcD180 Stereo Kit.